{product.name}
Spot Dog Toys
Manufacturer: Spot® Ethical Products
Getting the appropriate amount of exercise is important to both pet and owner. We like to keep things interactive and fresh so playtime never gets boring.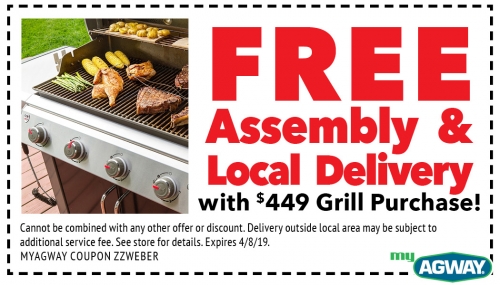 Cannot be combined with any other offer or discount. Delivery outside local area may be subject to additional service fee. See store for details. Expires 4/8/19.
Valid: 03/14/2019 - 04/08/2019
Offered By: myAGWAY
*While supplies last. See store for details. Price per 5M bag: $16.99.
Valid: 03/07/2019 - 04/08/2019
Offered By: myAGWAY