{product.name}
Our Pets Cat Nip Products
OurPets catnip is the result of many years of research, processing, and commitment to quality. This premium, aromatic herb is 100% natural, proudly North-American-grown, and scientifically formulated to be the strongest, most potent catnip ever produced. OurPets tuna products are made from the highest-quality, human-grade tuna available. Tuna flakes and topping provide essential nutrients kitty needs, including protein and Omega-3 fatty acids, which may aid your cat's skin, coat, joints, and immune system.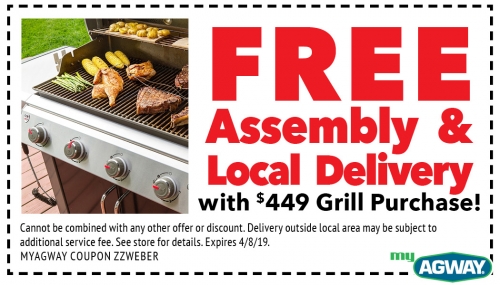 Cannot be combined with any other offer or discount. Delivery outside local area may be subject to additional service fee. See store for details. Expires 4/8/19.
Valid: 03/14/2019 - 04/08/2019
Offered By: myAGWAY
*While supplies last. See store for details. Price per 5M bag: $16.99.
Valid: 03/07/2019 - 04/08/2019
Offered By: myAGWAY