{category.name}
UPC: 853290004766
Manufacturer: Biolite Inc
Model Number: CPB1001
Your wood-burning FirePit becomes a fully self-reliant ecosystem of energy with Solar Carry Cover, a waterproof cover that uses the power of the sun to recharge the FirePit when not in use so your airflow system is always ready for your next burn.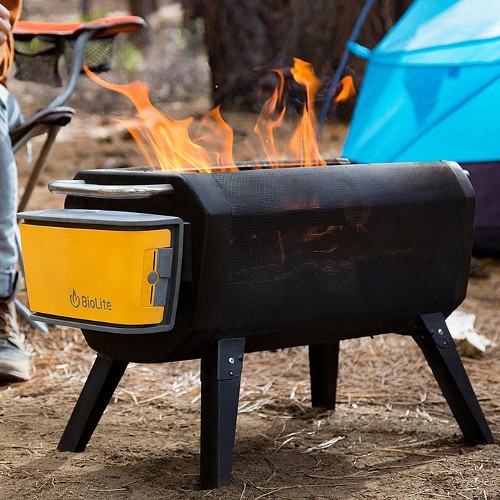 UPC: 853290004568
Manufacturer: Biolite Inc
Model Number: FPB1001
Enjoy the warmth, smell, crackle, and feel of a wood campfire, without any of the smoke. With capacity for up to 4 standard firewood logs, the BioLite FirePit creates hyper-efficient flames with patented airflow technology and gives you a front-row seat to the magic thanks to the X-Ray mesh body, enabling 360 views. Lift the fuel rack and toss in charcoal to transform the FirePit into a hibachi style grill, complete with an included grill grate. Control the size of your flames manually or remotely with the free Bluetooth app.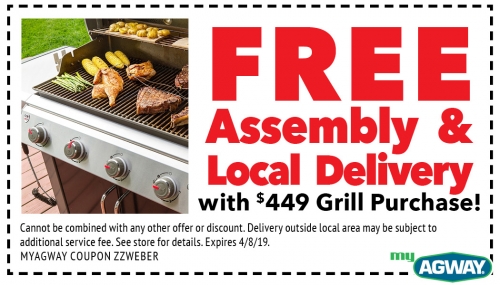 Cannot be combined with any other offer or discount. Delivery outside local area may be subject to additional service fee. See store for details. Expires 4/8/19.
Valid: 03/14/2019 - 04/08/2019
Offered By: myAGWAY
*While supplies last. See store for details. Price per 5M bag: $16.99.
Valid: 03/07/2019 - 04/08/2019
Offered By: myAGWAY